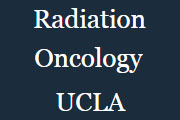 Gnotobiotic Mouse Facility
Kei Iwamoto
kiwamoto@mednet.ucla.edu
(310) 206-5595
This AALAC-accredited departmental animal facility is managed by the Division of Molecular and Cellular Oncology of the Department of Radiation Oncology.  It is accessible to all qualified campus researchers for mouse experiments, housing, and/or purchase at reduced costs. The mice are gnotobiotic and bred in-house. It produces 59,000 normal, transgenic, and immune deficient mice per year and houses approximately 14,000 mice within 3,900 square feet. This is achieved by keeping most mice in high-density Anicare and Thoren self-ventilated racks. We have very extensive experience with tumor models and with partial and whole body and tumor irradiation. Facilities of this quality are rare but essential for radiation as well as other studies that require pathogen-free conditions. Within the facility we have a Biohazard Level II room and hoods for handling animals with human tumors, as well as a cesium animal irradiator. Our experience with sealed sources for irradiating mice extends over 3 decades and all appropriate safety concerns are addressed, including the use of film badges, monitors, and a security system; radiation safety approvals are in place. All animals are under the control of the campus vet and all experiments and breeding conform to local and national regulations governing animal use via an IACUC inspection and approval process.