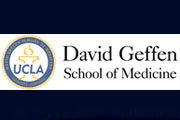 Mouse Physiology Laboratory
Kenneth Roos, Ph.D.
kroos@mednet.ucla.edu
310-825-5408
5th Floor CHS
http://www.physiology.ucla.edu/Labs/Mouselab.htm
The Mouse Physiology Core Laboratory facility is dedicated to the phenotypic assessment of mouse and rat models of disease using a wide variety of integrative approaches. Our aim is to provide a cost effective means for investigators to reveal important functional aspects of their mouse and rat models without having to individually invest in hiring skilled personnel and in the purchase of expensive instrumentation. We specialize in ultrasound (echo) & telemetric assessments, survival and non-survival surgeries, acute and chronic evaluations of cardiac and neuro-regulatory function as well as basic metabolic and exercise assessments. The lab is also capable of certification testing of new drugs or substances intended for human use by performing FDA approved (GLP certified 21 CFR part 58 including part 11 compliance) studies on rodent models.