Animal and Plant Resources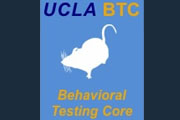 Behavioral Testing Core Jesse Cushman uclabtc@gmail.com Phone: (310) 267-4628 1285 Franz Hall http://btc.psych.ucla.edu/ Expertise and equipment for the design, implementation, and analysis of behavioral experiments. We work on a broad range of projects in both rats and mice, from behavioral phenotyping of novel transgenic mouse lines to developing rodent models of human clinical disorders.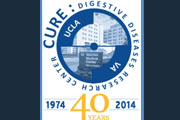 CURE Animal Studies Core Yvette Tache Ytache@mednet.ucla.edu (310) 312-9275 https://www.ucladdrcc.med.ucla.edu/ The overall objective of the Models of Gastrointestinal Function and Disease (MGFD) Core is to provide expertise on in vivo characterization of normal and pathophysiological mechanisms of hormonal and neural regulation of gastrointestinal (GI) function and brain-gut interactions in rodents to members and associate members of the CURE: DDRCCore Services: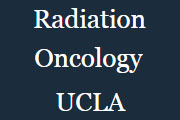 Gnotobiotic Mouse Facility Kei Iwamoto kiwamoto@mednet.ucla.edu (310) 206-5595 https://biobubble.com/cleanrooms-germ-free-gnotobiotic-mice This AALAC-accredited departmental animal facility is managed by the Division of Molecular and Cellular Oncology of the Department of Radiation Oncology. It is accessible to all qualified campus researchers for mouse experiments, housing, and/or purchase at reduced costs. The mice are gnotobiotic and bred in-house. It produces 59,000 normal, transgenic, and immune deficient mice per year and houses approximately 14,000 mice within 3,900 square feet. This is achieved by keeping most mice in high-density Anicare and Thoren self-ventilated racks. We have very extensive experience with tumor models and with partial and whole body and tumor irradiation. Facilities of this quality are rare but essential for radiation as well as other studies that require pathogen-free conditions. Within the facility we have a Biohazard Level II room and hoods for handling animals with human tumors, as well as a cesium animal irradiator. Our experience with sealed sources for irradiating mice extends over 3 decades and all appropriate safety concerns are addressed, including the use of film badges, monitors, and a security system; radiation safety approvals are in place. All animals are under the control of the campus vet and all experiments and breeding conform to local and national regulations governing animal use via an IACUC inspection.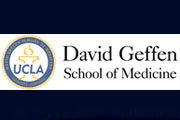 Mouse Physiology Laboratory Kenneth Roos, Ph.D. kroos@mednet.ucla.edu 310-825-5408 5th Floor CHS http://www.physiology.ucla.edu/Labs/Mouselab.htm The Mouse Physiology Core Laboratory facility is dedicated to the phenotypic assessment of mouse and rat models of disease using a wide variety of integrative approaches. Our aim is to provide a cost effective means for investigators to reveal important functional aspects of their mouse and rat models without having to individually invest in hiring skilled personnel and in the purchase of expensive instrumentation. We specialize in ultrasound (echo) & telemetric assessments, survival and non-survival surgeries, acute and chronic evaluations of cardiac and neuro-regulatory function as well as basic metabolic and exercise assessments. The lab is also capable of certification testing of new drugs or substances intended for human use by performing FDA approved (GLP certified 21 CFR part 58 including part 11 compliance) studies on rodent models.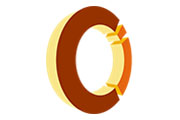 Preclinical Imaging Technology Center Jason Lee jasontlee@mednet.ucla.edu (310) 825-7137 California NanoSystems Institute, Room 2112 https://imaging.crump.ucla.edu/ Provides state-of-the-art small animal imaging. It functions both as a shared preclinical imaging resource for UCLA researchers and as a hub for emerging imaging research and technology development. The same technologies and services are also available to the larger research community including other academic institutes and industry groups through contract work. The Imaging Center, operating through its sales-and-service, offers microPET, microCT, bioluminescence and fluorescence imaging modalities and complementary in vitro/ex vivo services including cell-based assays, biodistribution, digital autoradiography and dosimetry. Companion PET tracer radiochemistry and radiolabeling services are available in-house and is supported by on-campus cyclotron facilities. Technical and analytical support are available throughout the study process: initial consultation, experimental design and optimization, imaging protocols and techniques, post-acquisition data analysis and interpretation. Training and staff assistance The Imaging Center is part of the Crump Institute for Molecular Imaging and is supported by the expertise of its faculty members, world leaders in various imaging sciences.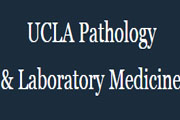 Translational Pathology Core Clara Magyar cmagyar@mednet.ucla.edu (310) 825-4136 CHS 14-112 www.pathology.ucla.edu/TPCL.html Tissue procurement, storage and provision, Histology-related services, Immunohistochemistry (IHC), Digital imaging and image analysis, Laser capture microdissection (LCM), Pathology consultative services, Advice on research protocols, safety issues, and IRB application.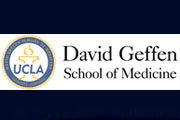 Zebrafish Core Hagan Huang haigenh@hotmail.com (310) 794-7853 http://uccore.org/ucla-zebrafish The purpose of the newly finished Zebrafish Core is to facilitate the use and quick access of common mutations, genetically engineered transgenic zebrafish and routine techniques of zebrafish manipulation by investigators at UCLA. The core will provide the UCLA research community with four major categories of service.