Clinical Research Resources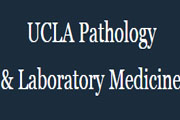 Brain Tumor Translational Resource William Yong wyong@mednet.ucla.edu (310) 825-8269 http://pathology.ucla.edu/body.cfm?id=332 Banks brain tumor tissue, neuropathology
support, histology, immunohistochemistry.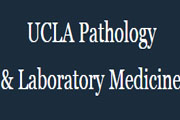 Center for Pathology Research Services Michelle Li CPRS@mednet.ucla.edu (310) 825-6008 http://pathology.ucla.edu/body.cfm?id=33 The Center for Pathology Research Services (CPRS) functions as a centralized and comprehensive resource for investigators seeking to access and utilize services offered by the Department of Pathology, including but not limited to Support Services (phlebotomy), Hematology, Clinical Chemistry, Clinical Microbiology, Cytogenetics, Molecular Pathology, Orphan Disease Testing, Transfusion Medicine & Bloodbank, Immunogenetics, Bone Marrow & Clinical Flow Cytometry, Cytopathology, and Surgical Pathology. This single point-of-service includes assistance with basic inquiries about services available, protocol review, pricing inquiry, budget development, IRB support, invoicing, result reporting, and specimen handling, among other operational and logistical needs. By utilizing our services, researchers can expect improved access to the available research resources in the Department of Pathology, easy navigation through the large research service menu, improved coordination and throughput of service requests, and significant cost savings through utilization of pathology shared cells.

Mucosal Immunolocy Core Laboratory Justin Akin jakin@mednet.ucla.edu (310) 794-7195 MRL 1529 http://gastro.ucla.edu/site.cfm?id=227 Fosters multi-disciplinary interactions for further advances in HIV/AIDS by bridging basic, translational and clinical investigators in HIV-related pathogenesis, treatment strategies and vaccine development. The MICL provides freshly acquired or archived biosamples and offers mucosal-specific assays to investigators with the most functionally-relevant biosamples without requiring them to go through IRB and regulatory hurdles. The MICL offers access to (1) a smoothly functioning small clinical trials unit with proven expertise in clinical management, subject recruitment and endoscopic procedures, (2) a laboratory with a reputation of developing/optimizing novel mucosal assays and (3) the ability to gain consultative input for protocols/grant applications so they are more firmly grounded in mucosal assessments and feasible, testable endpoints for pilot studies. The MICL assists users with patient selection, tissue procurement, sample processing, and assistance in IRB submissions, refinements in hypothesis testing, detecting changes in the local versus systemic immune response and evaluating treatment responses at the tissue level. Especially for investigators without direct access to their own patient populations, the MICL provides users with a coordinated, time-efficient and quality-enforced approach to acquire well-characterized human gut tissue using its core/MICL-specific, IRB-approved consent form.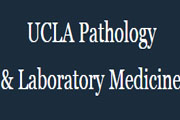 Pathology Research Portal Sarah Dry sdry@mednet.ucla.edu (310) 825-0825 CHS A2-236 http://pathology.ucla.edu/body.cfm?id=125 Pathology Research Portal functions as the biospecimen liaison between researchers and Pathology clinical labs, and provides coordination for sample receiving, accessioning, processing, short term and long term storage, dispatching to multiple core facilities for testing, and result retrieving. PRP also provides shipping and temporary storage services, and can also provide customized services to meet various research needs. All tests provided through PRP are performed by CAP accredited and CLIA certified facilities.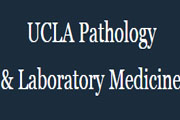 Translational Pathology Core Clara Magyar cmagyar@mednet.ucla.edu (310) 825-4136 CHS 14-112 www.pathology.ucla.edu/TPCL.html Tissue procurement, storage and provision, Histology-related services, Immunohistochemistry (IHC), Digital imaging and image analysis, Laser capture microdissection (LCM), Pathology consultative services, Advice on research protocols, safety issues, and IRB application.